Project 1
Place - "Sai Aadhar" Hatti Pada Bandhara Road, Bhatane Gao,
Virar East,
District - Mumbai,
State - Maharashtra,
Country - India
Year of Completion - 2019
Mobile no.: +91 7741806223
On 29th Jan 2019 We had experience meeting Mr Vishal Parulekar Virar, Mumbai. Vishal 32 years old married, lost his parents when he was kid. He runs tempo which gives him living. In 2011 at age 24 started supporting kids who lost parents and relatives did not supported.Brought such kids home and takes care including schooling.
All kids are well mannered, chant sanskrit shloka, sing kirtan (songs) on Shivaji Maharaj. They help the couple in cooking, stitching, cleaning.

He has distributed works in an innovative manner.

Arun Patil is Chief Minister - he takes care of all work in absence of Vishal including cooking.

Gundappa Bhogade is Defence Minister- He can fight with snakes, and other animals in the surroundings, he has killed dozens of snakes and once saved kids from fox.

Bhavesh Patil is Health Minister – He takes care of cleaning and house keeping including checking nails of kids, keeps daily information of everyone's health and reports to Vishal.

Ganesh Patil is Purohit or Pandit – He performs pooja in proper method, we witnessed him performing "Aukshana" of birthday boy .

Vikky Jung is a Transport Minister – He takes care of daily movements of children.

Brahmin Sabha Mumbai has hounered Vishal as Excellent Social Worker (Utkrushta Samajik Karyakarta Puraskar) Korde Family is committed to help them.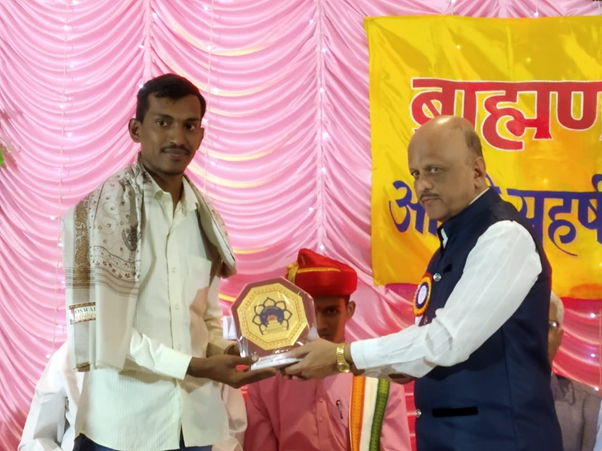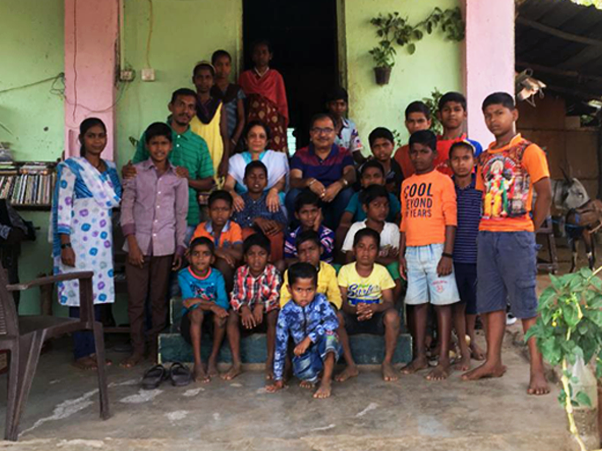 Ankita and Vishal Parulekar, Jyoti and Subodh Korde with Children